0 Effective Communication
by

Nicole Bridge

15-05-2018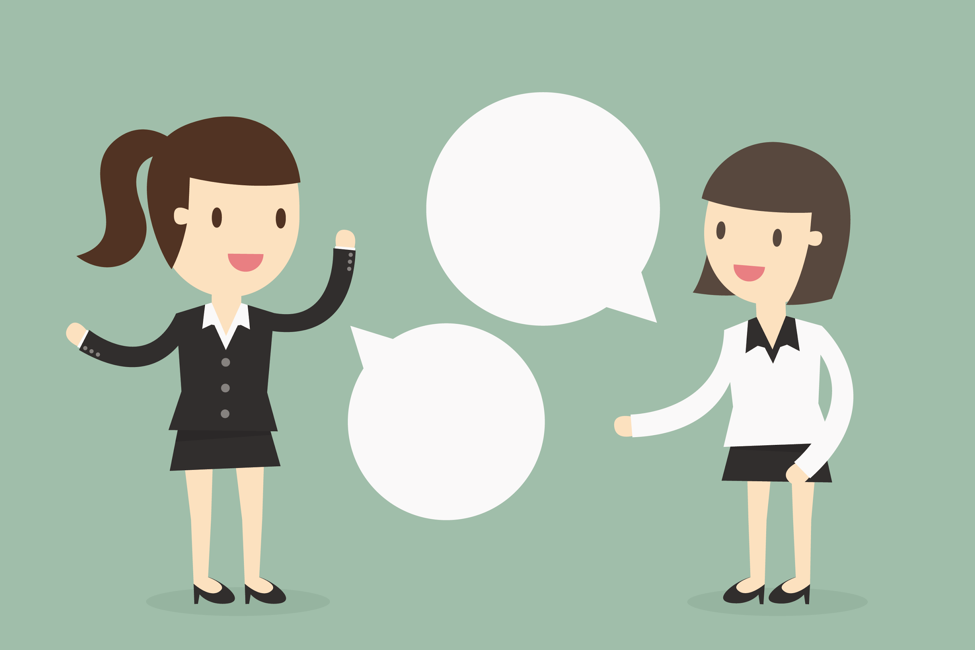 The office is a dynamic place. Deadlines are in constant motion, work volumes fluctuate, org charts shift and departmental responsibilities change. And that's just when things are moving along normally. Today, this quick pace is even further compounded by several concurrent trends. For one, we are all navigating a historically robust workforce with as many as five generations working side-by-side in some offices. With our age differences comes different expectations from our social interactions. Also, rapid advances in technology means we regularly need to take time to learn new systems and alternative approaches to productivity, which can be stressful and require us to speak with employees outside of our regular workflow. While the physical workforce is changing, so is the way we work, including flex schedules and more time spent in home offices. A recent Gallup poll revealed that 74% of American workers spend between 1 and 10 hours a week working remotely with either their computer or electronic device. This means less in-person collaboration and more reliance on email to get the job done.
Successfully navigating a changing workforce and organizational culture requires a firm foundation in effective communication. Things might feel confusing and hectic at times, but in this newsletter we will share some simple strategies for your written correspondence and face-to-face interactions that will improve your office relationships and set you apart as a competent employee.
Five Tips for Communicating Effectively
Every interaction in the office is an opportunity for you to both positively impact your projects while also asserting your competence and leadership potential. Here are some tips to remember in your next correspondence or meeting.
Share ideas when communicating issues. When explaining a problem to your supervisor, think ahead to some possible solutions. Instead of simply dumping a conflict on their plate, use your critical thinking and decision-making abilities to take the first stab at developing the fix. For example, consider the difference between these two messages:
Example A. "I'm stuck on the proposal paperwork. The budget isn't coming out right. Can you help?"
Example B. "I'm having some trouble with the numbers on the proposal paperwork. If we allocate three employees to the project for three months, we'll go over budget. I wondered about having two fixed employees and asking a third to come on at the very end. Or, instead, we might ask if we can be assigned one of the summer interns."
Be clear and concise. Whether writing emails, leaving voicemails, or speaking in person, steal a page from a newspaper journalist. Share the most important information first. Be direct and clear. Follow-up with the details. With everyone's inboxes overflowing, assume you will only have the reader's full attention for the first two sentences.
Listen. Remember the old saying, "Listen more than you speak. That's why you have two ears and one mouth." Listening is a difficult skill because our brains are busy with ideas and interjections. Practice putting them on hold here and there. When communicating, let the other person finish their thoughts. Intense listening communicates sincerity, trustworthiness, and caring.
Drop defensiveness. Things go wrong. Every day. The way you handle those problems speaks volumes about your leadership potential. If your supervisor approaches you with a question about a mistake on the meeting agenda, instead of replying, "That was Briana. I wrote the agenda but Briana was the one who was supposed to be editing it." Try something like this, "I'm sorry to see that. Would you like for us to distribute a clean copy to the team?"
Read communication preferences/styles. We each have different preferences when it comes to communication and decision-making. For example, if your colleague is quiet and reserved try to limit the chatter, write your notes out ahead of time, speak a little quieter and stay focused. Plan your discussion in bullets. Have all the details in hand. Don't just drop by - plan the meeting in advance so they have time to prepare.
Get your emailing skills together
As we said, keep your communication clear and concise. This is especially true when it comes to email which - because it is one-sided- can become long-winded and disorganized. Fast Company suggests this brilliant acronym for a well-constructed email: BRIEF.

B- Background: Provide some context.
R- Reason: Tell them why they should put this issue on their radar.
I- Information: Share 2-3 details and consider putting them in bullet form.
E- End: Set the tone here. Are you asking for help? Or letting them know you've put things on track?
F- Follow-up: Consider the kinds of questions the recipient might have and get the answers ready.
Shut down your email every once in a while
A recent Forbes article discussed the risks of an organizational culture that is completely reliant on technology. They argued that email is too fast, too organized and, that its "effectiveness" can at times be its greatest flaw. Wrapping up our response quickly and streamlining our questions might squash the possibility of discussing what they call "the first whisper of a new idea or potential solution to a problem." Although face-to-face communication is hard work, can be messy, and leaves us open to being challenged, it's often how innovation is born.
A quick reminder about non-verbal communication
What you say is important. But don't underestimate the impact of what you don't say. Here are a few things you can do to demonstrate poise and focus without uttering a single word.
Check your posture. Both feet flat on the floor, shoulders back, neck straight so that your ears are just over your shoulders.
Stop to notice their eye color. When you meet someone, pause to see what color eyes they have- the extra second will communicate your sincerity.
Give them a little room. If the person you're speaking to folds their arms- step back a little. They might be telling you that they need more space.
Show that you are calm, pleasant, and optimistic. Plus, smiling makes you feel good.