0 You Cannot Pour from An Empty Cup: 10 Tips to Cultivate Work-Life Harmony
by

Shere Brown

20-12-2019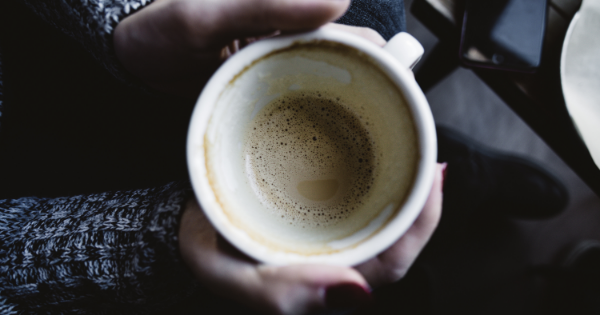 In our day to day adulting lives, we all have had days or even weeks where we felt like we are being pulled in a million and one directions. With the holidays in full swing, many of us find ourselves juggling more obligations than ever. You might be worrying about finances or the health of a loved one, while managing endless emails and working through lengthy to-do lists. Add that to the shopping, traveling, or scurrying from one meeting or appointment to the next and many of us find there just aren't enough hours in the day.
No wonder why these demands leave many of us feeling overwhelmed and drained. However, as the title states, you cannot pour from an empty cup!
How would you define stress? According to dictionary.com, "stress is a state of physical, mental, and/or emotional strain or tension resulting from adverse or very demanding circumstances."
Some stress is beneficial (eustress), because it's short term, exciting and motivates us to focus our energy to attain our goals. It's the taxing challenges such as relationship woes or being overwhelmed at the attempt to balance work and life commitments that cause distress. Persistent stress can make us both mentally and physically sick. In fact, the American Psychological Association reports that 72% of Americans say that they are experiencing physical symptoms of stress including headaches, upset stomach, muscle tension, chest pains, rapid heartbeat. Stress can also cause digestive and reproductive concerns. If left unmanaged, ongoing, chronic stress can affect hormones and lead to cardiovascular disease- such as high blood pressure, heart attack, and stroke. Chronic stress also promotes obesity and other eating disorders along with mental health concerns such as anxiety and depression.
Strategies for Managing Your Stress

Stress is a part of life and although we may have varying triggers, learning how to manage stress is the key to keeping healthy and cultivating harmony in and outside of the office. Making gradual changes that merge self-care with stress management can help to do just that!

What self-care/stress management tips will you implement? Consider the following:
Prioritize your Tasks - Create a system that works for you. Make a to-do list, categorize your tasks and be sure to manage those important and urgent tasks, but also do not forgot to focus (at least some time of your day) on the important but not urgent tasks. Which includes putting yourself on that list—to work on planning, personal and professional development and self-care. Delegate if you can and don't be afraid to ask for help. Focus your time and energy on what is important to you and let the rest go.
Manage your Commitments - It's empowering when you can take charge to get things done. Again, decide what works best for you. Will you compile all of your tasks on one list or have separate lists for work, personal or family obligations? Some people prefer writing everything down because it feels good to cross things off. However, if having too many tasks on your list stresses you out, then focus on 3-4 tasks for the day. Use your Smart phone, Google calendar or even the tasks in Outlook to help manage your commitments.
Control Procrastination - Recognize what tasks you procrastinate on and why. Let go of the excuses and just do it. Be mindful of time wasters and distractions such as mobile phones, social media, and YouTube. Schedule time for breaks to play a game, check your Twitter or YouTube, but don't get sucked in! Reward yourself for getting things done, even the small tasks.
Be A Mentor and Give Back - Identify a cause that is meaningful to you, mentor, volunteer in your community or find ways to give back. According to Volunteerhub.com, research has shown that those that volunteer on a regular basis benefit from having a longer lifespan, better heart heath, and it improves mood.
Get your Body Moving - Take walk breaks or implement active meetings during the workday. Trying a hot yoga class or going on a hike or nature walk can all do wonders for the body and the mind! Remember, your body can fight stress more effectively when it's fit.
Be Present and Positive - Meditative practices such as mindfulness, deep breathing or stating positive mantras in your mind, such as "This too, shall pass" can be energizing and empowering.
Decompress and Recover - The body and mind need time to recover from stressful situations and events. In addition to scheduling massages, a pedicure or a haircut for yourself, be sure to also schedule your annual health exams and ask to check for vitamin D, iron, and B-12, as these are common deficiencies.
Limit Fast or Processed Foods - Refuel the body and the mind with more water, fruits, vegetables and wholefoods.
Nourish your Relationships with Coworkers, Friends and Family - We are social creatures by nature and making the time to cultivate these relationships and support systems are also crucial to our wellbeing.
Get started today! Over the next 21 days, put your self-care a bit higher on your own to-do lists to ensure your health and wellness needs are being met. Doing this will not only help to mitigate stress but also aid in leading healthier, happy lives; not just during the holiday season, but all year long!
ASK A MENTOR!
Effectively managing stress is paramount to your overall health and wellbeing. Making a point to purposely manage stress will quickly become a habit. The next time you meet with your mentor, plan to share what you both see as potential stressors and discuss ways you can prevent or manage them. Consider the following:
What situations do you find most stressful?
Could any of them be avoided with forethought and planning?

What are some ways to prevent them from happening?
What is your go-to for lessening stress or decompressing after a challenging day?
Are there any group activities that you find helps to alleviate stress?
What mindfulness techniques or exercises do you regularly participate in?

What obstacles are getting in the way of investing in your mental and physical wellness?
How can you overcome them?