0 Situational Mentors: Creating a network of learning
by

Kim Wheeler

14-04-2020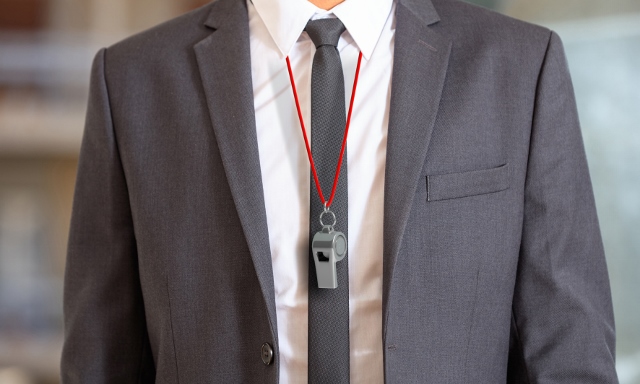 When our son decided he wanted to become the goalie for his lacrosse team, my husband and I were thrilled that he'd set such a challenging goal for himself. We supported him, encouraged him, and believed he could do it . . . but we also knew he would need more than our cheerleading to achieve his goal. He needed someone with knowledge and experience to help him develop the skills and technique that we couldn't teach. He needed a coach—a situational mentor.
This scenario is every bit as common in professional mentoring relationships as it is in parenting. Mentors often encounter opportunities to help their mentees grow and develop by enlisting the help of other colleagues or leaders in the organization. In fact, in many formal mentoring programs, identifying and recommending situational mentors is an encouraged or required part of the program.
A situational mentor is a subject matter expert who can offer knowledge related to a specific task, skill, or topic. This type of mentoring relationship is generally a short-term partnership that focuses on achieving a particular purpose or goal. Partnering with a situational mentor supplements an established mentoring program or relationship, and allows the mentee to gain a new skill, perspective, or relationship.
There are different types of situational mentoring that mentors can recommend. Here are a few examples.
Job shadowing. Shadowing involves observing another employee at work for a set period (from a few hours to a few days) to gain a better understanding of how that employee performs a specific task or process. People often think of shadowing as an opportunity to spend the day with a senior leader or attend a high-level meeting with a manager, but shadowing can be done with any employee at any level for any task. For example, in one agency where report writing is a critical focus area, employees can sign up to shadow editors or statisticians while they review reports, or to attend another team's in-process review to take notes on the types of questions and feedback the team receives. Observing these activities without being directly involved in them allows employees to filter the experience through a different lens and gain valuable insight that they can apply to their own reports. Setting up a similar experience for a mentee is as simple as identifying the activity the mentee would like to shadow, what they hope to learn from the experience, and the right person to ask.
Informational Interviews. Interviews are great for mentees who have questions about a concept or program, or who are seeking career advice from people who have already accomplished objectives they hope to achieve. When I was a mentee in a formal program, a few of my mentoring colleagues met with a successful female executive from another agency. The executive shared her professional story, detailing how she rose through the ranks and learned along the way. Meanwhile, my colleagues and I were able to ask questions and solicit her advice. This type of situational mentorship can also be helpful for a mentee considering a significant job change. Connecting with a professional in the field or position they are considering could help answer their questions and identify issues or considerations they weren't aware of.
Project-based. Project-based mentoring involves soliciting technical expertise from a subject matter expert to help a mentee complete a project, or to provide feedback on a project the mentee has completed independently. This type of situational mentoring can be longer lasting and more in-depth depending on the breadth and scope of the project. For example, when one mentee was tasked to help present a briefing to the head of the agency, her mentor recommended that she meet with a situational mentor to help her prepare. The mentee met with her situational mentor several times in the weeks leading up to the briefing. The situational mentor listened to the information she needed to present, helped her organize an effective slide presentation, hosted "dry runs" to let her rehearse her section of the presentation, and provided her valuable feedback and advice based on his experience regularly briefing the agency head.
With so many of us working remotely and socially isolating, you may be tempted to postpone recommending or facilitating a situational mentor until things are "back to normal." But now could actually be a great time to consider your mentee's goals and objectives and evaluate where in their mentoring plan a situational mentor could add value. The same applications that allow us to attend meetings online can enable mentees to meet situational mentors virtually—mentees may even be able to shadow through screen sharing! And with the delay or cancellation of so many meetings, conferences, trainings, and extracurricular activities, mentees and potential situational mentors might find it easier to schedule a time to meet.
These examples highlight how situational mentors can enhance a mentee's growth and development. Situational mentors don't replace a formal mentor, but they can add an element of diversity, dimension, and a different perspective—hallmarks of an effective mentoring experience.
In any event, to stay engaged and maximize the benefits of a situational mentoring experience, be sure to follow up with the mentee to discuss what they learned from the experience and how they can apply—and share—the new knowledge or skills that they gained.