0 Building resilience into your Mentoring Plan
by

Kim Wheeler

23-04-2021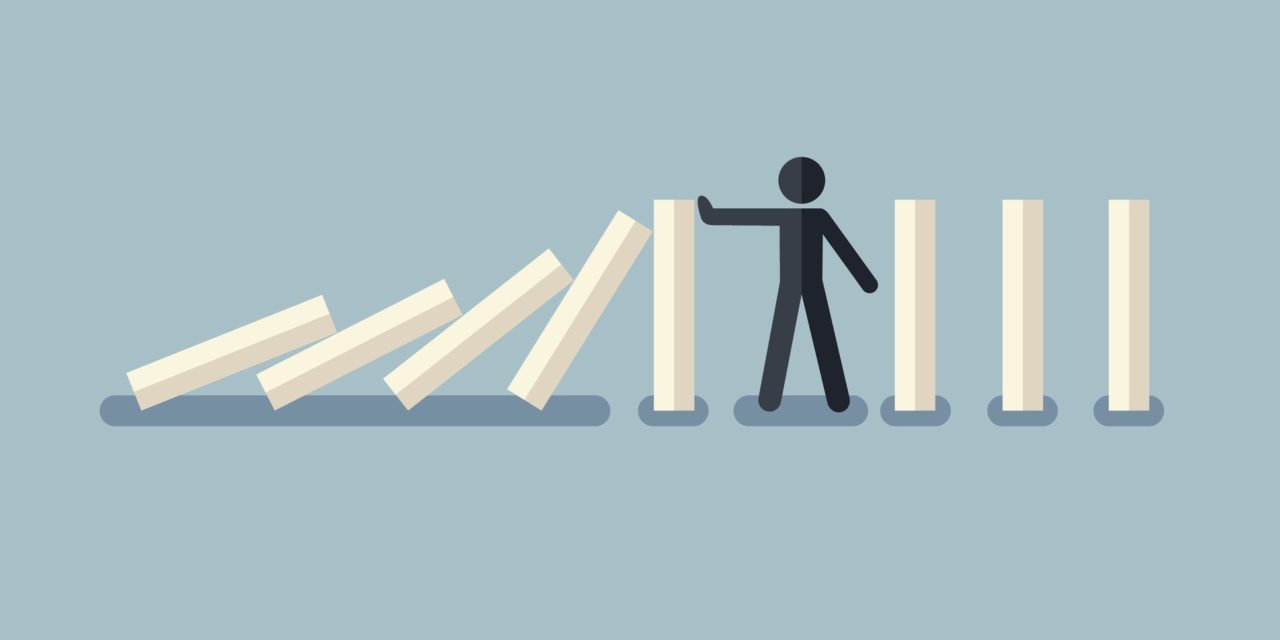 It's been a rough year full of challenges, changes and setbacks. But in all of this darkness, one bright light has been a new sense of permission to talk openly about struggle and hardship. To say out loud, without fear of judgment—This is hard. I'm lonely. I need help. The hard truths that once made us feel vulnerable and exposed now help us feel connected because, no matter who you are or where you live, we're all going through this in one way or another.

In the mentoring community, this cultural shift sets the perfect backdrop for starting an important conversation about one of the most critical skills a person can build in life—resilience. Resilience is the capacity to not only cope with difficulties, but to recover from and overcome them. And like any other skills, it takes practice and intention to develop. Below are some ways that mentoring partnerships can make resilience a focus in their mentoring work.

Start the conversation and be ready to listen. Finding opportunities to talk about resilience won't be hard. Even in ordinary times, life is full of challenges and setbacks. Despite this, partnerships often focus their discussions on how to prepare for success and spend a disproportionately small amount of time talking about how to bounce back from failure. Mentors can bring resilience into focus by making it a regular practice to ask mentees to share the challenges they are currently facing, as well as how they are dealing with those challenges. What coping strategies do they use? Do they have a strong support system? What actions have they taken to overcome the challenge? What did they learn and what did they change to carry that experience forward?

Acknowledge negative feelings. Part of building resilience is learning how to share our troubles with trusted members of our support system. It can be hard to talk about problems, failures, and hurts, and few things can be more dissuasive than a listener who responds by advising you to keep a stiff upper lip or reminding you that at least you have your health. It is always important to be an effective listener, but especially when you invite someone to share something difficult with you. Effective listening means acknowledging that challenges, big or small, can generate negative feelings and practicing compassion for the person experiencing them. Phrases like, "It sounds like that was a tough time," or "That must have been really difficult," validate a person's feelings of hardship without dismissing or, conversely, magnifying them.

Accentuate the positive. While it's important to acknowledge negative feelings, it's also important not to focus on them exclusively. Every challenge is an opportunity for growth. Mentors can help their mentees take advantage of that opportunity by helping them find and accentuate the positive in their hardships. With a mentor's objective perspective and guiding wisdom, a challenging relationship with a supervisor or colleague can become a chance to learn how to work with different DISC styles. A blundered presentation can become the genesis for a three-way partnership between the mentee, mentor, and supervisor to identify ways to improve, chances to practice, and an opportunity to try again. Both of these examples illustrate that finding the positive is key to building resilience, and that being resilient is not just about how you cope with a challenge, but how you move past it. End your conversations about challenges or failures with a clear vision of the good that can come from this problem and an actionable plan to carry out a resilience behavior or strategy to bring that vision to fruition.

Draw on personal experience. When it comes to getting through a challenge, advice is nice but hearing about how someone else overcame a similar barrier can be even better. Even the most accomplished among us has experienced failures and setbacks and has something to offer in the way of anecdotal evidence that this, too, shall pass. When it's the mentor's turn to talk in a conversation about resilience, they should be open and honest about the stumbles and hard times they've dealt with on their journey. Dig deep into your memory bank and pull out the failures, fears, insecurities, and bad habits that threatened to hold you back at one point. Share what you learned from those challenges and how you adapted your behaviors, thought patterns, and coping strategies from one challenge to the next. What did you gain from those hard times that you might have missed out on had you not experienced them?

Revisit the conversation and celebrate the victories. Mentees will likely not master resilience in one conversation, and even the most resilient mentee can benefit from thinking critically about how to build or maintain their tolerance for change and challenge. Revisit challenges regularly to evaluate how resilience behaviors or strategies have worked, and celebrate their progress or tweak their approach as needed.