0 Mentoring Across Differences
by

Kim Wheeler

18-04-2022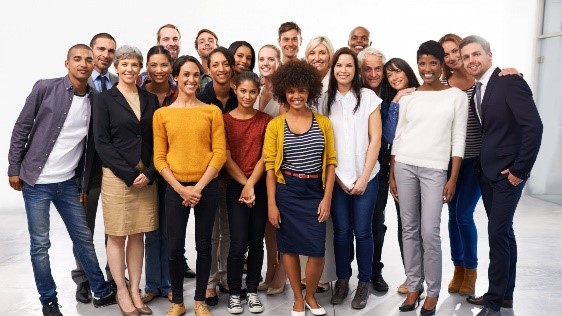 When people seek to relate or connect with one another, they often strive to find common ground—something they share that provides a sense of recognition and affirmation. They seek the familiar, the comfortable. But focusing on similarities alone can have a downside, especially in mentoring relationships where the focus isn't on the familiar and comfortable but on stretching and growth.
That is one reason that The Training Connection matching process—which is consistently named by program participants as a key program strength—seeks to connect partners who, while they share some commonalities, also have significant differences. Whether it is a differing DISC style or career field, or perhaps differences in demographic, educational level, or values, the mentoring process benefits from connecting partners who are not mirror images of each other.
Regardless of how similar or different mentoring pairs are, each partner brings to the program and their mentoring relationships different life experiences that shape the way they see the world, the other people in it, and themselves. Making the most of those differences comes down to a few key principles that can help mentors and mentorees bridge their gaps and leverage their differences to develop even more effective, productive mentoring relationships.
Recognize your own assumptions. Every single one of us has been shaped by our life experiences—gender, culture background, generation, education, geography, and any number of other influences. And every single one of us has developed assumptions along the way. Assumptions are thoughts that we believe are true without any supporting evidence. In fact, because they present themselves as self-evident truths, you may not even realize that you are making assumptions! Though assumptions are common and often harmless, recognizing and overcoming them is an important step in being able to engage fully and effectively with someone who has distinctly different experiences and, therefore, assumptions. Think critically about your viewpoints—does this belief make sense? Do you have any proof that it is true? Are there other, different ways to look at the situation? How might your past experiences shape the way you see things? While you may not always be able to do away with your assumptions, simply recognizing that you—and everyone around you—have them can help make you more receptive to others' points of view.
Ask questions. Empathy is not always human nature, but curiosity is! And while it may or may not come naturally, considering what it's like to walk in someone else's shoes is a skill we can develop simply by tapping into our human inquisitiveness. Be curious about what your mentoring partner brings with them into the relationship—ask questions about their background, personal and professional experiences, and perspectives. No two people see life through the same lens, and no one person has the "correct" perspective. Mentoring recognizes that each person will have a fundamentally different viewpoint and experience and leverages those unique vantages to help expand horizons and introduce new ways of thinking—or at least an awareness of such. Taking the time to ask your partner questions can help you understand what informs their worldview and how they perceive their day-to-day life.
Address and appreciate your differences. One perk of the formal mentoring program is that it encourages participants to not only reflect on their perspectives but also to share them. Mentoring activities provide a unique opportunity and setting in which to discuss sensitive and difficult topics that are part of everyday life but are rarely discussed. Take advantage of the safe, candid environment to openly acknowledge and discuss differences with your partner and examine how they might help you learn from each other. Mentoring partnerships should actively seek to identify how differences influence perspective, motivations, worldview, and learn how to recognize those differences in terms of diversity and inclusion rather than separation and division. Learning to connect with someone different from ourselves helps us develop a higher tolerance for unfamiliar perspectives that we don't understand or agree with. It helps us learn to consider without judgment, and to connect without needing confirmation. This kind of growth can only take place in a trusting relationship were each partner feels free to be their authentic self and speak openly.