0 This year, give the gift that matters: YOU!
by

Kim Wheeler

16-12-2022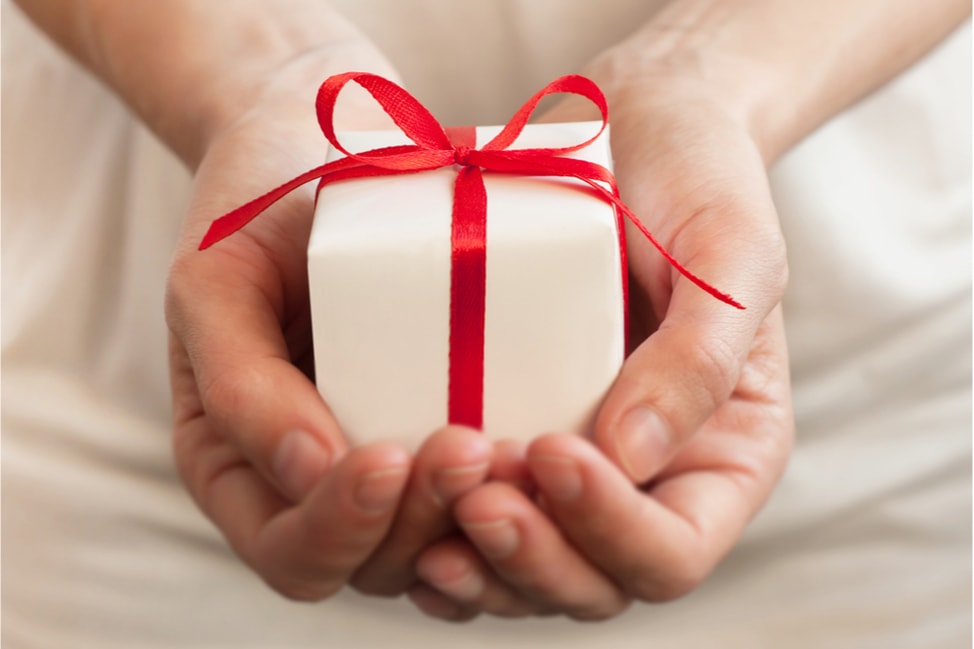 Each of us carries individual qualities and talents that make us uniquely gifted. However, not everyone recognizes these strengths within themselves or knows how to discover, develop, and share them. The season of giving offers a timely opportunity to reflect on what special gifts you have to offer and how and where you can best use them to contribute.
Discover your gifts. Discerning what makes you an asset to others around you can be more difficult than it sounds. For many folks, it is easy to see what makes other people stand out, but much harder to pinpoint what sets us apart. This is made even more challenging by our propensity to second-guess ourselves and compare ourselves to others. Many of us fall into the trap of trying to imitate the greatness we see in others rather than tapping into our innate abilities.
But every team needs a variety of talents and abilities to be successful. Some, like leadership and vision, are obvious. Others, like writing or interpersonal skills, are less evident but equally important. After all, what good is a vision if you can't communicate it or persuade others to buy in? Figuring out where you shine and how that can be useful to your team means putting aside modesty and self-doubt and asking yourself a few key questions. What do you know how to do that you excel at with ease? During your daily tasks, pay attention to where you contribute the most to your team or have your best results with the last amount of effort. Also ask yourself what you enjoy doing (or, if you find this difficult to answer, think back to what you most enjoyed doing as a child)? What have others asked for your help with or told you that you are good at?
If you're drawing a blank, ask people who know you in different areas of your life. Ask your friends and family, who know you best and may share some out-of-the-box feedback that wouldn't have occurred to you. Ask your peers and colleagues, who have the unique perspective of working with you on projects and day-to-day operations. Ask your supervisor, who assesses your performance regularly and can provide candid feedback about where they've observed natural aptitude and how you benefit the team. And, of course, ask your mentor, who can offer you objective feedback based on their observations from your interactions, but also from their own experiences of what different gifts have helped make their teams and projects successful.
Develop and share your gifts. Discovering your gifts and developing them takes more than thought and feedback—it requires action! Whatever gifts you've identified in the discovery phase are only going to make an impact if you use them and use them well. Legendary musicians and athletes are great in part because they were born with something special, but also because they practiced and then practiced some more in order to perfect their craft. They didn't settle for being naturally talented—they worked diligently and consistently to refine their gift.
Look for opportunities to flex and build your unique talents. If your superpower is attention to detail, perhaps you could use that gift by attending all project-related meetings to take notes and take charge of the list of tasks and deliverables for your team. Or perhaps you should be the last set of eyes on any document going forward for approval. If you excel at critical thinking, you could ask to be involved in reviewing proposals or reports. If you're a gifted communicator, are there opportunities for you to present, facilitate, or pitch?
If you don't see an obvious place to put your gifts to work on your own, tap into your deepest reserves of creativity and courage and make a space! Challenge yourself to seek opportunities by consulting your supervisor to ask outright to handle certain duties or by paying attention to areas in your work unit's processes that have room to improve and considering what solutions you could offer.
Teams thrive when every member is engaged and actively bringing their talents to the table, and we all feel better about ourselves and our work when we feel like an important, valued, and contributing part of our team. We don't have to compare and compete with our colleagues; we can focus instead on leveraging our unique gifts in a way that benefits the team and contributes to the mission.
Ask a Mentor
Here are some questions mentoring pairs can discuss to uncover and highlight your natural gifts:
What would you say is my special gift, or which of my strengths have you observed that could be useful to my team?
What opportunities do you see for me to share and apply those gifts/strengths?
How do you think I could further develop my gifts/strengths?
In your experience, what are some "behind-the-scenes" gifts that may be less obvious but contribute greatly to a team's or project's success?
What are your gifts and how do you use them?