0 VA ORD Speed Networking
by

Eileen Marshall

10-04-2018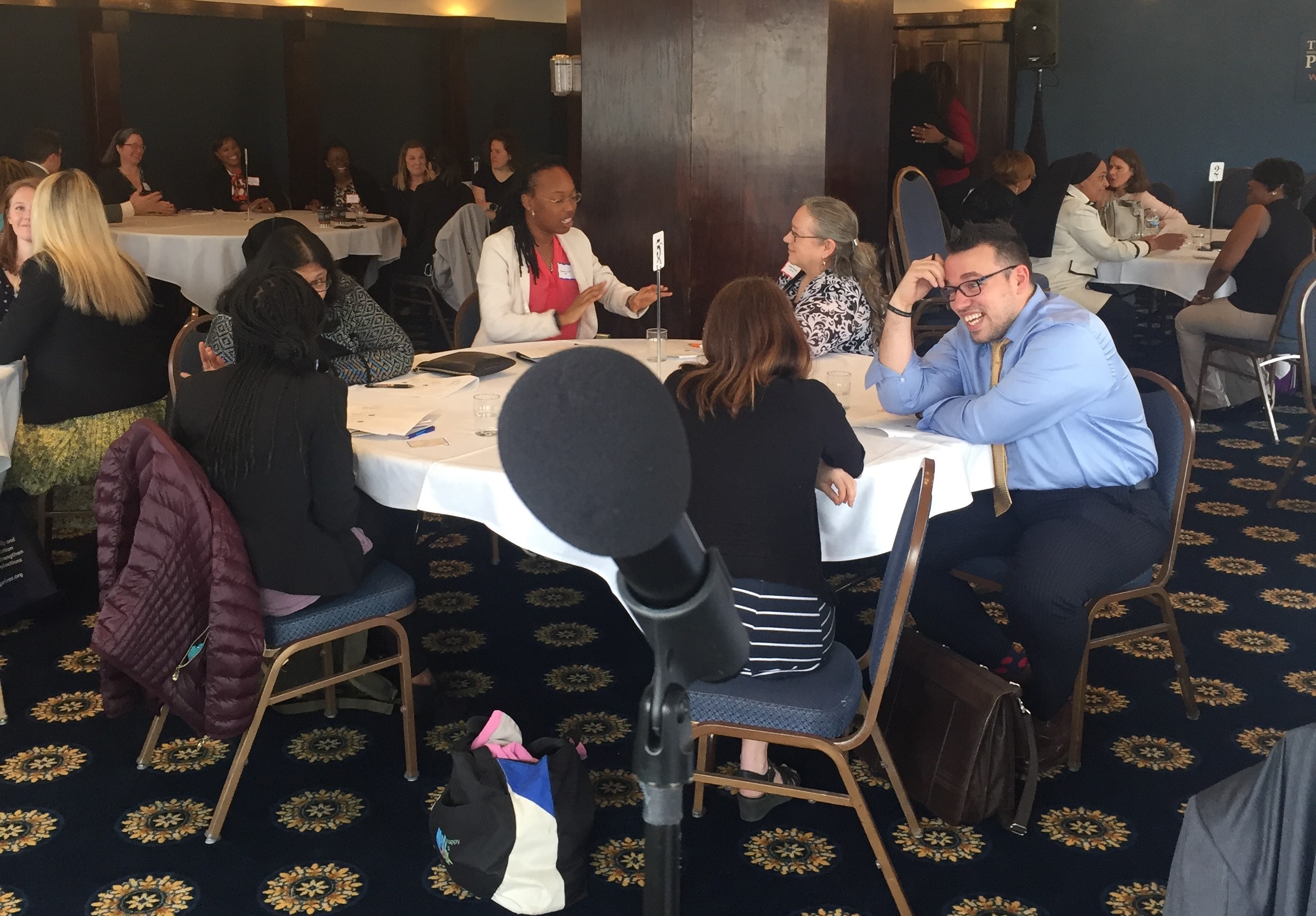 One of the most rewarding parts of being involved in facilitating and helping to sustain mentoring programs is the opportunity to watch innovation become reality and produce results. Mentoring Program Managers and Coordinators are constantly challenged to motivate their participants and offer them opportunities for growth, both personally and professionally. That's why working with Rebecca Crawford at the Veterans Affairs, Office of Research and Development (VA ORD) has become synonymous for me with being on "the cutting edge" of mentoring program design!
I was fortunate enough to be part a Speed Networking event that was Rebecca's brainchild – an event that brought mentees from multiple federal agencies and organizations together at the National Press Club.
What is "Speed Networking," you might ask? Speed Networking is a fast-paced and powerful way to cultivate strategic relationships! It's unique, interactive and encourages participants to make impactful introductions and build respect and rapport among their peers – outside their own agency. It also creates a wonderful ripple effect, because participants leave feeling rejuvenated and energized, eager to share their experience with others in their own organization.
This event was facilitated by Pam King, a gifted and engaging facilitator with The Training Connection, Inc. who kept the participants on track to make as many connections as time would allow. Pam also offered a brief introduction about honing your "elevator speech," and making the most of the few minutes participants would have to add to their sphere of influence.
Rebecca is one of those Program Coordinators who not only wants the best for her mentoring program participants, but really invests in cultivating and nurturing her mentees with pioneering, meaningful opportunities. Special thanks to Mentoring Program Managers Brian Twillman (Environmental Protection Agency), Cheryl Harley (Department of Homeland Security), Sabrina Clark (Veterans Affairs) and Jane Sanville (Executive Women in Government) for their assistance in the recruitment of participants for this exciting event.