0 Be Grateful All Year Round
by

Jennifer Sellers

19-11-2019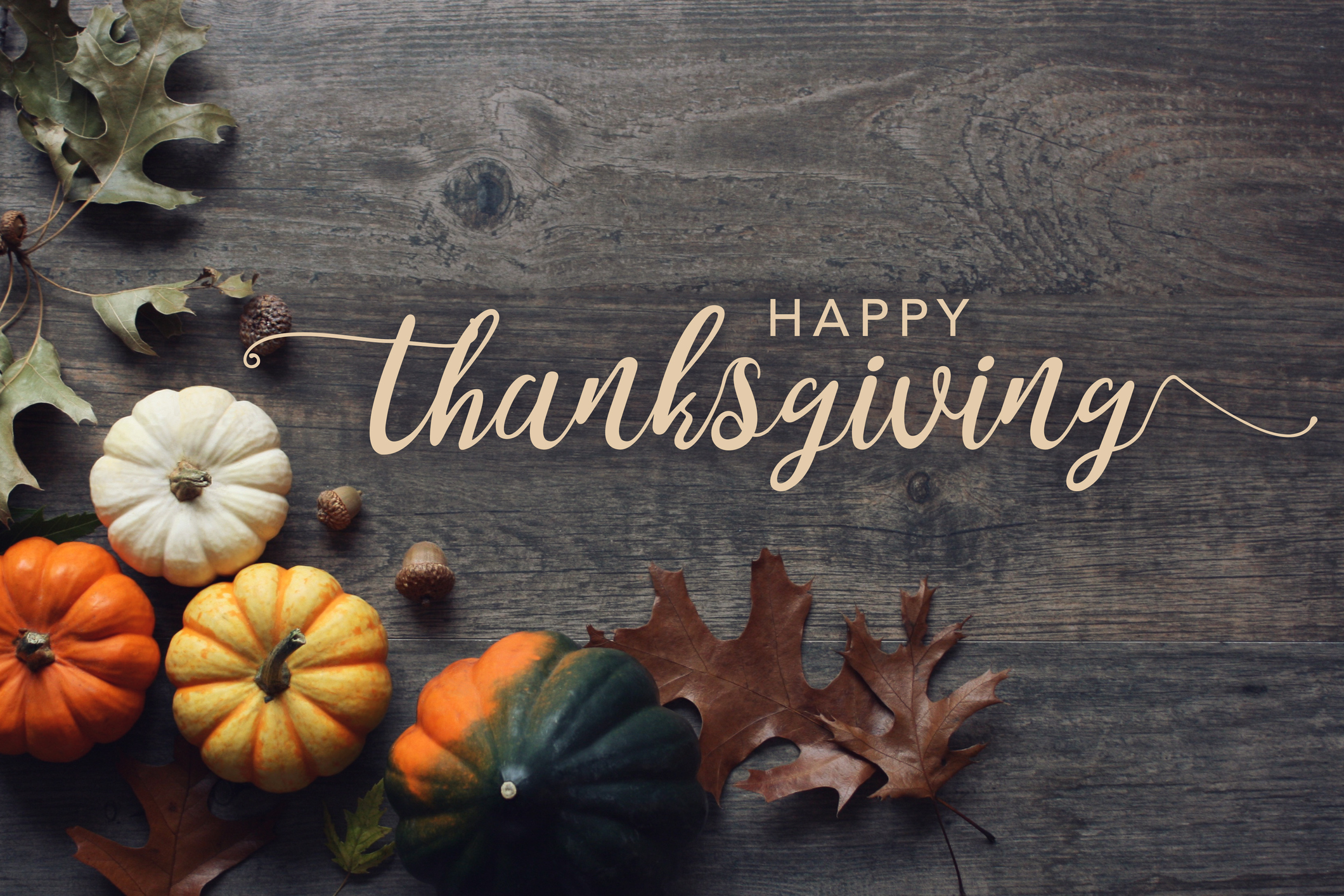 Happy Thanksgiving! It's that time of year when we get together with friends and family and give thanks for our blessings and well-being. As I sat down to write this article, I wondered "what if" we were grateful or thankful all year round?
Every night before dinner as a family we go around the table and say what we are grateful for --or- wait a minute-- are we saying what we're grateful or thankful for? As I began to write I realized I wasn't exactly sure if there was a difference between the two. According to Webster, giving thanks, is an expression of appreciation. "Thanks for holding the door," or a friendly wave when another driver lets you cut into the turning lane. It's a reaction. Gratitude, according to Psychology Today, is an emotion. Feeling gratitude is a two-step process: first recognize that you've been the recipient of something good and then acknowledge that there is an external source responsible for this outcome. They call gratitude, "an affirmation of goodness." That feeling of appreciation can extend to broad categories such as life, health, relationships and work.
I have realized I really want my children to go beyond "thanks" and feel grateful for the things they value in their lives. My six year old son almost every night says he is grateful for the roof over our head, and although I sometimes roll my eyes, I also look across my dinner table and see my father in-law who grew up in a house with a dirt floor and no running water and realize, yes, this is something we should indeed be grateful for.
Here are some ideas for reflecting and feeling grateful all year round:
Always be kind. I recently met someone from Seattle, Washington who knows one of my acquaintances. You always hear people say there are only six degrees of separation among people. So, just think- here we are living on opposite sides of the country in completely different walks of life, but we were still able to make this unbelievable connection. This was a good reminder: you never know who you may be talking to or corresponding with and always being your best will portray you in a positive light. It is a hard thing to do but studies have shown that when we focus on what is going right and what we are grateful for, it helps us to be kind to others.
Pause. We are so busy day in the hurry of our everyday lives I think we often forget to stop and take the time to reflect. At the end of each day, I take a moment to think about and verbalize my gratitude. Without making space for this acknowledgement I would find myself in the trenches all day, never looking up to see what makes my life wonderful.
Be present in all you do. I am not referring to being physically present, but mentally present. When we are not present, we cannot be grateful because we miss what is going on around us. It is important to not just go through the motions of something, but really be an active participant in all you do. If you find yourself not being present at an event or a meeting – take a deep breath and center yourself back in the moment.
Spend time with family and friends. I wouldn't be here today without the love and support of my family and friends. Gratitude strengthens relationships. Be sure to express your gratitude with the people you love – both big and small – for the impact they have had on everything you do.
Reflect on the past. Sometimes people say don't look back because you won't be able to see where you are going, but I can't tell you how many times a week, I think back to all the people who have come into my life who have left a mark. Some of my fondest relationships are with those who have gone on and, although the pain of losing them is great, the gratitude I have for the lessons and strength they have given me is one of remarkable gratitude.
Science Supports Gratitude
Greater Good Magazine at UC Berkeley uses science to uncover the meaning of life. A recent article examined the link between gratitude and employee satisfaction, health, and happiness in the workplace. As research about the benefits of mindfulness and gratitude is growing, CEOs of major corporations have started to take notice. Nationally-recognized brands like Campbell Soup and Southwest Airlines are making investments to change the culture of their companies. They might try a simple gesture such as top-down thank you notes where senior leaders show appreciation for their employees. Some have taken a training approach, hiring consultants to help employees sift through their circumstances in times of transition and uncertainty to pull out the "good things."
For many, the philosophy is that when gratitude emerges, other emotionally intelligent outputs tend to follow. For example, people who are grateful tend to be quicker to forgive. And those who feel appreciation for their work find it easier to show compassion toward those who don't.
Set up a Gratitude Routine at Work
Be intentional about your gratitude practice at the office. But at first, it might feel awkward or out of place in the office. Pepper your schedule with acts of appreciation so that you are doing something at least once or twice a month. It won't be long before "gratitude" becomes a natural part of your routine. Not only will it contribute to your happiness, but those around you will begin to recognize you as a positive, encouraging force in the workplace.
1. Thank your mentor, past and present. Stop in to visit them or pick up the phone and give them a call. Tell them what you're working on that's exciting. See how their family is doing. Explain to them the impact they've had on something you have accomplished. Give specific examples, such as "the article you suggested really had an impact on me completing that big project" or "I can't explain to you how much the guidance you provided on the project I was working on helped get me to the finish line." Oftentimes, mentorees forget to tell their mentors what an impression they left on them. Taking the time to give them that affirmation would mean a great deal to the mentor.
2. Acknowledge personal events of your colleagues. Send an eCard for their birthday, congratulate them on their work anniversaries, surprise them with coffee when their son gets his first college acceptance. We spend a lot of hours with our colleagues. Taking the time to show you care about their lives beyond busy meetings and project work will make them feel good and remind you how much you appreciate them.
3. Send thank you notes. Show appreciation to a manager who helped you overcome a challenge or to a key stakeholder who asked you to join a new project or team. Take time to express your gratitude to the front desk security guard for ensuring a safe work environment. A handwritten note can be the most genuine way to give appreciation for small acts of kindness.
4. Make a Difference. Community outreach is a straightforward approach to show gratitude and appreciation. Ask about the service opportunities in your organization. Sometimes we worry that we don't have enough time to take on volunteer work- even if we wish we could. Finding initiatives that are sanctioned by organizational leaders might give you the confidence to sign up for something. There might be youth mentoring programs, donation drives or even local entertainment events where proceeds go to a good cause. Working to make a difference not only helps the community but also encourages a positive perspective in our own lives.
ASK A MENTOR
As you begin to think about what you are grateful for both personally and professionally, I would recommend talking to your mentor about the things they are grateful for, why and how they share that gratitude. Here are some questions to get you started:
What are you grateful for professionally? Is it a time? Is it a person?
What makes this significant?
If it is a person have you told them?
What are you grateful for personally? Is it a time? Is it a person?
What makes this significant?
If it is a person have you told them?
How often do you reflect on what you are grateful for?
Yearly, Monthly, Weekly, Daily?
What things do you do to flex your gratitude muscles?
Do you journal?
Do you volunteer?