0 FINDING MENTORS EVERYWHERE
by

Nicole Bridge

16-09-2020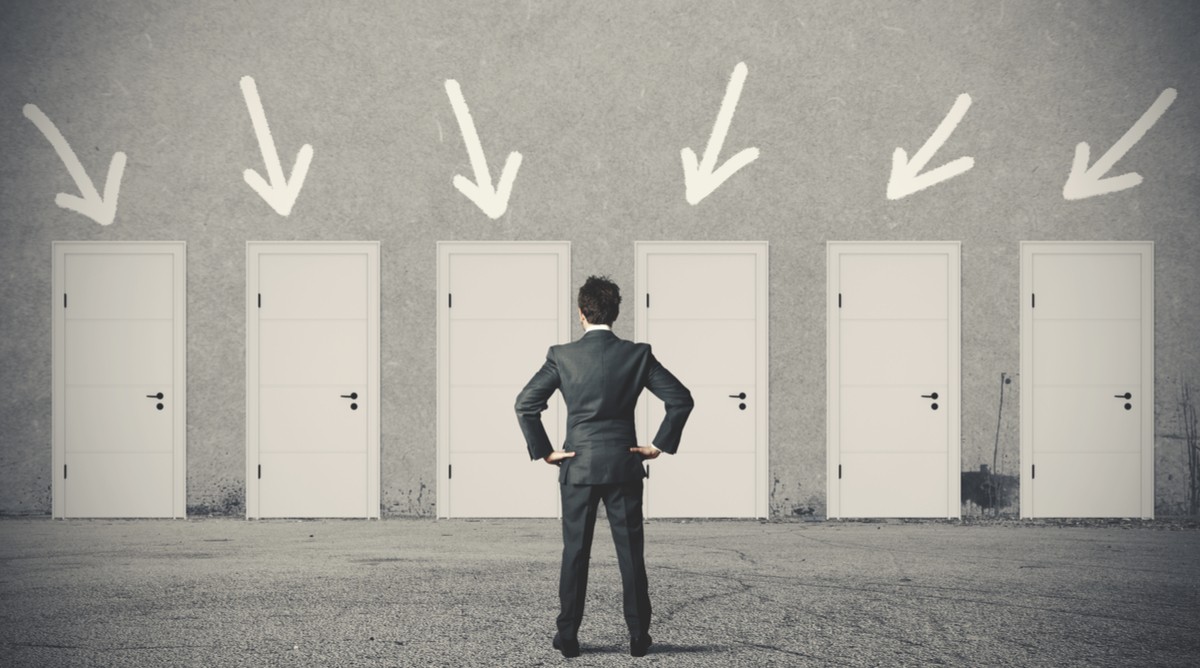 In a formal mentoring program, facilitators invest heavily in pairing mentors and mentees. They sort through demographics such as communication style, career trajectory, and experience. They analyze requests and preferences, aiming to create a mutually beneficial experience for both participants.
This involved process is critical when planning successful partnerships that will meet the goals outlined in a prescribed program. There is another type of mentoring, however, that is less reliant on a well-engineered matching system. In this month's newsletter, we will talk about soaking up mentors using daily interactions with colleagues, organizational leaders, or anyone that you find inspiring. In other words, we want to encourage taking on mentors who don't exactly know that they're mentoring you. Soaking up a mentor might mean, actively noting the way a well-respected colleague handles an ongoing prickly relationship or observing how a productive supervisor manages their calendar. Every day we are connecting with people on conference calls and email chains who are setting an example of what to do or what not to do in any given situation. Mentors are all around- it's up to you to take the opportunity to learn from them.
Know what you are searching
Make a list of immediate needs and long-term goals. Where are your trouble spots? Perhaps your two-year plan is to reach a specific grade-level but you need to get your name out there to even be in consideration for promotion. Maybe you're struggling to carve a line between professional expectations and personal obligations and looking for clarity on fitting in everything. It could be that the emails you thoughtfully compose are not getting quick responses, leaving you with the sense that the way you make requests isn't effective. Zeroing in on what you need to do better will ensure that you pick up on the right things when observing others. Take notes and flag examples so that you can refer back to them.
Create opportunities to learn
Look for relatable learning opportunities. As leadership author Dan Black explains, "It's all about being observant, which requires having attentive eyes and ears." Wherever you are, take the time to actively engage, especially if there is someone in the room who you've identified as an informal mentor. Raise your hand and get involved in the conversation. Asking questions demonstrates focus and attention, a desire to dig beneath the surface, solve the problem, learn the skill. Asking questions ensures understanding and demonstrates a hunger for learning. Some tips for asking good questions include:
Have a general idea ahead of time about the kind of information you seek. If joining a meeting, read ahead to know what is going to be discussed and what areas might need more explaining. Questions should be targeted and meaningful.
Show openness when looking for details and try to keep preconceived opinions to yourself. Instead of "I really can't figure out this weird system and wanted to ask….", you might say, "What have you heard people love best about this system?"
Only ask one-part questions. Overpacking will make it hard for the respondent to offer a clear answer.
Leave your comfort zone
Don't be afraid to share your ideas when collaborating with someone you admire, especially colleagues with more seniority. Seek opportunities to talk about the way you have approached a problem and muse about potential strategies. It's okay to make mistakes when trying to explain. People who know the issue better will jump in with workarounds or additional problem-solving. Consider it free feedback.
Be curious
Psychology Today explains curiosity as "a combination of intelligence, persistence, and hunger for novelty." Curiosity adds zest. Cultivate your curiosity about things like leadership and industry knowledge by looking to mentors outside of the office. You might follow a writer on LinkedIn, subscribe to a notable speaker's weekly podcast, or peruse an industry leader's Instagram account. Read their biographies and research how they came to acquire their expertise. When they share articles on the topics that interest you, drill deeper to see what sources they have linked or referenced and read those sources for more information and context. Even look to motivational speakers or bestselling authors who demonstrate strong character and an energy that speaks to you. Curate a file of links and snapshots of posts by these lofty mentors so that you can look to them for broad inspiration. Stay curious and keep seeking knowledge.
Mentoring is an important contributor to a successful and satisfying career. Joining a formal mentoring program shows your ambition and drive but don't forget to soak up the mentors who are in your life each and every day. Make an effort to learn from them and follow their wisdom.