0 Staging a Reboot
by

Nicole Bridge

16-03-2021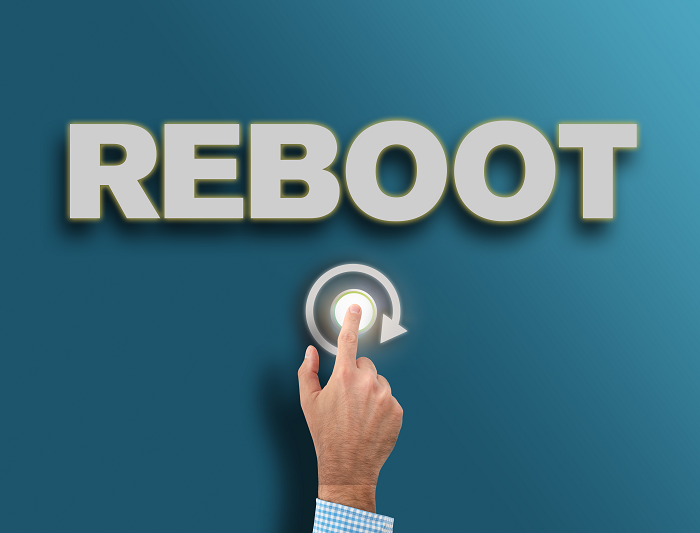 This week, I took a back-to-school photo of my three children- right there on the porch, next to the flowerpot, in front of our pink door, as we do every year. Only it isn't September, it's March. My kids are among the throngs of school children returning to school after nearly a year of learning on their computers in the kitchen. Returning to school was a big milestone!
My sons shoved their belongings into their old backpacks. One resisted brushing his hair and the other tried to get away with a pair of mismatched socks. They were excited to walk into their school building but also understood that today was merely the day after the weekend which followed Friday- a string of ordinary days, halfway through the school year.
My daughter took a much different approach from her brothers. She purchased a new set of colored pencils, straightened up her spiral notebooks, organized her binder, set out her clothes the night before and fussed over her lunch to ensure it seemed special. How different kids can be from each other, I thought to myself. But then I realized what was really happening: my daughter was creating a fresh start. Halfway through the year, during a transition, she saw an opportunity to begin again, jump start, rev up, reboot. It was brilliant, actually.
Staging a reboot through mentoring
We don't need to wait around for new years' or a job change. If we're looking for a reboot, we can capitalize on a transition, the way my daughter did. Participating in a mentoring program, for example, presents an opportunity. Mentoring work expands our perspectives on our organizations and enhances our access within them. The middle of a mentoring program is a good spot to position a start line.
Fresh start "buckets"
Consider some of the major outputs of mentoring work such as professional development, enhanced networks, and technical skill-building. Think of them as buckets from which to pull a fresh start. Here are some strategies:
Professional development- One of the first tasks upon joining a mentoring program is writing professional and career goals. Planning thoughtful progression toward meeting them does not need to end with the program activities. Let these goals be the launching pad for targeted discussions with your supervisor about the kinds of projects you want to work on and competencies you hope to gain. Put a standing date with your supervisor on the calendar to address your goals regularly. This will demonstrate your focused determination.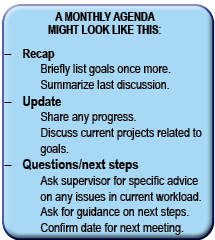 Networking- You've been introduced to your mentoring partner and likely aim to make new professional contacts beyond. Setting and meeting networking goals in a mentoring program requires some advanced work. You need to articulate your experience and intentions quickly and efficiently. You also need to express your needs: "I want to learn more about…" "I hope to meet someone from this department because…" Once you put together this story, keep it close and continue to use it. Meet people in all directions, not just where you're headed but where you've been. Whether encountering people in the halls or on zooms, keep using that advanced legwork to show your authenticity and drive. Continue to be an active networker. Remember:
Look for opportunities to help others.
Ask questions in meetings.
Follow-up after meeting someone new.
Be yourself.
Technical skills- A diverse Mentoring Action Plan (MAP) should include at least a little bit of skill-building. Once the activities are complete, you might narrow in on one single skill such as time management or public speaking and commit to making that "your thing" this year. Say to yourself, "starting today, I will look for any opportunity to polish my public speaking skills." Here are some ways to do that:
Pick up the phone- at least once a day- instead of sending a text or email.
Prepare comments ahead of meetings and spend extra time ensuring they are clear and concise.
Use fewer words and be direct.
Be mindful of posture and looking others in the eye. Minimize fidgeting. Put away your phone.
When you hear a good public speaker, jot down a few notes on why they were effective.
Practice what you plan to say. Rehearse the anecdotes and gestures you plan to use. Show charisma.