0 WHOLE PERSON MENTORING
by

Kim Wheeler

17-06-2021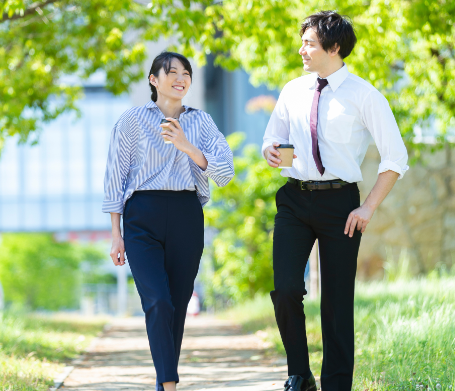 When we talk about balancing our personal and professional lives, we tend to think of these areas as separate. In mentoring relationships, this can translate to concentrating on a mentee's career path and where they see themselves in the future without exploring more personal topics like relationships or self-image. Focusing exclusively on professional objectives can overlook habits, beliefs, and other aspects that impact our perspective and behavior both at work and at home.
The most effective mentoring adopts a whole person approach that recognizes that people have multiple "domains" that can be strengthened to realize greater overall performance and potential. This holistic method helps mentees identify how behaviors and beliefs in different areas of their lives overlap and how improving in one area can help improve in others. This may sound more challenging and intensive, but whole person mentoring simply expands the scope of mentoring discussions, which are still rooted in asking targeted questions, sharing personal experiences and resources, and helping mentees develop skills to continue their growth after the partnership ends.

Here are some of the "domains" partnerships can examine to mentor the whole person.
Professional. The focus here is on professional and leadership development. Mentoring conversations center on career ambitions and soft skills that come into play in the pursuit of those goals. Pairs work to define the mentee's goals, interests, and skills, and develop a plan to achieve their objectives. Some pairs also lean into leadership development, exploring concepts like team building and motivating others. Learning activities could include developing a mentoring action plan, technical training, leadership interviews, or attending a professional conference.
Social. The social domain encompasses relationships, community engagement, and civic responsibility. Many partnerships at least touch on this domain, particularly regarding interpersonal communication and relationship building. But those conversations can be expanded to help the mentee better understand how they function within a team or could help uncover underlying motivations that connect career choices to a desire to serve a higher purpose. Learning activities could include training on soft skills, like communication or conflict management, or identifying a volunteer opportunity within the organization or in the community.
Psychological. This domain focuses inward, examining the mentee's emotional health and self-appreciation. Here, mentors ask questions crafted to help mentees recognize, manage, and regulate their emotions and better understand how they see themselves. These conversations can help draw a clearer picture of beliefs or behaviors that may be holding a mentee back from actualizing their goals. Learning activities could include assessing personality strengths and weaknesses, reading a book on emotional intelligence, completing a self-concept questionnaire, or identifying opportunities to build confidence.
Intellectual. Mentoring in this domain means unpacking the mentee's broad-based knowledge and aptitude for analytical, critical, and creative thinking. Expanding these abilities is helpful in any professional (or personal) endeavor because they feed the mentee's capacity for problem solving and innovation. Learning activities could include a critical thinking workbook, diagramming a problem, or discussing ethical dilemma scenarios.
Physical. Physical condition has a ripple effect on the mentee's ability to work in any of the other domains, impacting their energy and self-confidence. Health maintenance and physical fitness can be key to ensuring the mentee has the bandwidth to take on the extra work of personal and professional growth. Learning activities could include working to develop a new health habit or setting a physical fitness goal and arranging accountability check-ins.